ALBUM REVIEW: "Free Spirit" by Khalid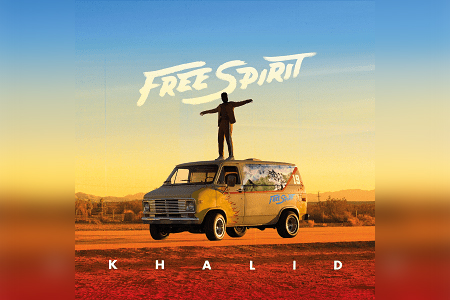 Hang on for a minute...we're trying to find some more stories you might like.
R&B singer Khalid released his second album, "Free Spirit", on April 5. This album had a lot to live up to after his debut single "Location" went quintuple platinum and his debut album "American Teen" went double platinum as well.
Khalid's style, which consistently flows between pop and R&B, is one that people all over can easily identify with. Khalid has a very specific sound and mood to his music—a surreal and identifiable tone. His music is the type that anyone can hear and instantly relate to. There are songs on this album to be paired with living free and easy. There are songs for when life is getting you at your worst, songs for when you miss someone and songs for the good times. Whether the message behind the song is happy or sad, longing for something or in the moment, Khalid creates his music to be relatable to all listeners.
In "Heaven", he opens with an intense instrumental, followed by the lyrics "You're my ride or die / Let's burn out tonight / Even if we don't survive." Throughout both the intro and the song, Khalid continues with his heavy emotion and dark tone. The pain he evokes throughout the whole song is genuine and heartfelt. This song, in particular, is quite similar to the style Khalid previously presented with "American Teen", reflecting on the emotions of life.
"Hundred" is an upbeat and hopeful song, discussing how nothing stops and the idea that in spite of hardship, people need to persevere. In the chorus, Khalid sings "'Cause the world keeps spinnin' / The sun won't shine on my face / I'ma keep it moving / Got a hunnid things I gotta do today." "Hundred" personally made me think twice on my own life—as most of Khalid's music does. There may be a lot going on with everyone, all the time, and you might not know exactly what to think, do, say or respond, but if you keep going it will be fine in the end.
To end the song, Khalid closes with "It's been a hunnid / Hundred, hundred days and I'm still alive." Khalid seems to hint at how everything in life, whether good, bad, normal or surprising, can take you in and out of happiness or comfort—but with this, you have to keep going because, at the end of the day, your problems aren't going to kill you. The upbeat rhythm, along with the message to stick to your life and not give up, even when it can be overwhelming, really puts this song above the rest on the album. It was nice to listen to a song that can really help you realize that sometimes life sucks for everyone, but hardship instead forces you to just smile and think about your successes.
On the album's title track, Khalid reflects on and hopes for something new within a relationship. He begins by listing some memories and changes he and his lover have gone through. Addressing the faults in his relationship, Khalid opens with "And we didn't say forever but it's all we wanted / You were so in love with simple things". With the undefined limits to this relationship, Khalid questions where and what they were doing. He longs for what it could have become, and questions whether they should have acted the same or differently.
Throughout the song's chorus, Khalid constantly praises his "free spirit", singing "'Cause I don't wanna live no normal life, let go". The song hinges on the idea of doing what you want to and not necessarily what you have to. A nice end to this song was how Khalid answered his lingering questions about their relationship—what were we, and where are we now? He closes with "Is it everything you're dreaming of? / Leave it all on the line / As long as you're not leaving me, well I am yours." The definitive answer and closure of his thoughts that were running wild were interesting to me. This was atypical of Khalid, who generally leaves his songs ambiguous.
The last song worth mentioning, in my opinion, is "Twenty One". In it, Khalid goes through a lot of self-reflection. He makes sure he puts himself to blame for things, which in itself stood out to me. Khalid sings "'Cause I'm in pain / But I'm to blame / To win this fight / I have to change". The clarity of his message here, like in "Free Spirit", is different than most of his other songs. While this song was still told anecdotally, it didn't have any hidden theme or message. It was put out—and Khalid did so in an undeniable fashion.
Khalid did choose to re-release some songs for "Free Spirit" from his "Suncity" EP, like "Saturday Nights" and "Better". While re-releasing songs isn't my favorite practice, I do understand why he chose to add these two, as they follow the overall theme and vibe of the album. Not only did Khalid do this tastefully, but he also did it with his big singles that people had come to enjoy and get comfortable with. Having only two singles on the album was also a little surprising to me, as most artists tend to add three or four previously-released songs to new albums.
In all, this album was very good. I would recommend this to anyone who enjoys Khalid, meaningful music or chill songs.
Rating: 8 out of 10
About the Writer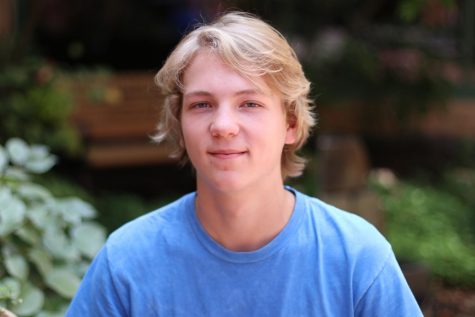 Carson Luther, Staff Writer
Carson Luther was on staff for two years.