MOVIE MANIAC reviews Glass
Hang on for a minute...we're trying to find some more stories you might like.
Glass is the newest film by director M. Night Shyamalan. Starring James McAvoy who plays Kevin Wendell Crumb, and reprises his 23 split personality characters. Also starring Bruce Willis as David Dunn, Samuel L. Jackson as Elijah Price, AKA Mr. Glass, Anya Taylor-Joy reprising her role from Split, Casey Cooke, Spencer Treat Clark reprising his role as Joseph Dunn, Charlayne Woodard reprising her role as Elijah's mother, and newcomer Sarah Paulson introduced in the role of Dr. Ellie Staple.
The film takes place after the events of Split, the previous Shyamalan film, and continues to follow Kevin Wendell Crumb (McAvoy) as he goes on with his hobby of kidnapping young women. David Dunn (Willis) is trying to track down Crumb's alter ego known as the Horde by the media. When Dunn eventually tracks down Crumb, the pair get reprimanded as the authorities have been looking for them both. We get introduced to Dr. Ellie Staple (Paulson) who takes David Dunn and Kevin Wendell Crumb to a psychiatric facility where they can be observed and cured of their "hallucinations" of having supernatural abilities.
First of all, James McAvoy's performance was absolutely fantastic. I might even go as far to say it's Oscar worthy with how versatile this man is when he portrays his different personalities. He probably won't be nominated though because the Academy doesn't pay much attention to genre films. He was great, though.
Bruce Willis gave a decent performance. His character, David Dunn, hardly had any character arc or development, possibly because he wasn't the main character of this film. I just wish he had a little more to do. With his latest films Willis always seems like he only wants to be there for the paycheck. However, in this film, he actually seemed like he cared a little more. Him and Shyamalan seemingly have a close relationship, so that might have helped a little bit. Samuel L. Jackson and Shyamalan also seem to have a close relationship, and for the parts that the screenplay allow Jackson to shine, he shines. However, he wasn't given much dialogue or screen time in the film until the third act where the film revolves more around him.
The cinematography is masterful, and you can tell that Shyamalan is an expert at his craft, despite some of his films that were flops in the past. In spite of all of these positives, the film's screenplay seemed a little discombobulated at certain parts. What I mean is that the three acts in the film all seem like there own different and separate films. The first act is very much so Bruce Willis' film, the second act was James McAvoy's film, and the final act was Samuel L. Jackson's film.  The acts seemed to focus on the separate characters, instead of all the acts just focusing on all three characters. I see what Shyamalan was going for, the execution just didn't work, in fact- it made the film a little jumbled. The first act of the film was painfully slow at times, and I know it was taking it's time to set up the character and story, but after a while I was just waiting for it to pick up. I appreciate slow-burn films, but sometimes in order to keep the audience you need to keep things running at a steadier pace.  
The ending I felt was kind of anticlimactic as well, but I did like how things were all tied up. It felt very conclusive. It was meant to be the end of a trilogy. Unbreakable, Split, and now Glass. Overall, despite some pacing and story issues, the film is definitely worth the watch. It just wasn't as strong as Unbreakable or Split.
I'm going to give the movie Glass 3 out of 5 claps.
About the Contributors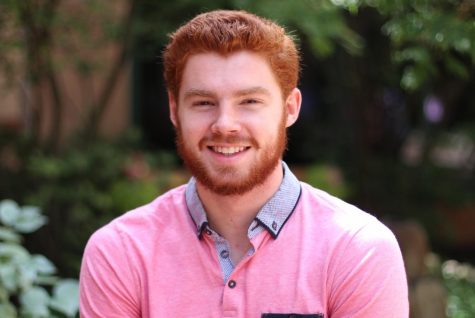 Jacob Ward, Staff Writer
Jacob Ward served on staff for two years before graduating.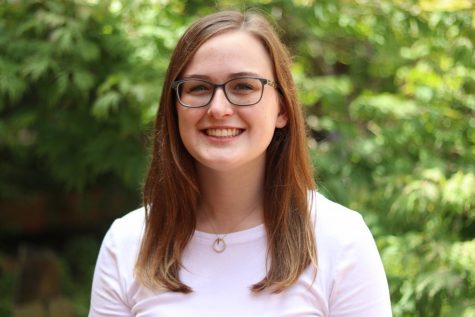 Chloe Baker, Web Editor
Chloe Baker is a senior, and this is her third year on the Image staff and her first year on the Digital Media staff. Outside of publications, she is involved in National Honor Society and the water polo team. Chloe can be contacted at cbaker047@rsdmo.org.