OPINION: Complaints about "Stop The Bop" are futile
Hang on for a minute...we're trying to find some more stories you might like.
"Stop The Bop" began on Mon. Sept. 24 to continue Student Council's (STUCO) fundraiser, which started with the St. Jude's Walk/Run to End Childhood Cancer the Saturday before.
The fundraiser named "Stop The Bop" consisted of the song "MMMBop" by Hanson being played before school, after school, during passing periods and during lunch over the intercom. STUCO asked the student body to donate and once the goal of $1,000 was hit, the song wouldn't be played. 
The event was intended to be a fun way to celebrate Homecoming and raise money for a good cause. And it was fun, until some members of the Lafayette community felt the need to senselessly tear it apart.
The reasoning behind the undeserved, and plentiful, hatred towards Student Council's decision to play the song began to not make any logical sense.
One unnamed student tried to claim that St. Jude's was "losing funds" because of the fundraiser, which was raising funds for St. Jude's. Another comment tried reasoning that since some students don't have money to give away, the song was a "reminder that they're poor."
To do the math for you, a donation of as little as 50 cents per student would have been enough to satisfy the goal. Not to mention the great cause the money is supporting.
I understand that the song could have been annoying to hear on repeat for some, and I'm sure I wasn't the only one hearing "MMMBop" in my sleep. But the complaints were certainly taken out of context, which contributed to the negative view of what could have been a cheerful Homecoming event that raised money for a cause.
In the future, I hope students at Lafayette step back and consider all parts of something they may not agree with, especially with activities such as a lighthearted Homecoming fundraiser. Negativity towards school events can result in a hostile environment in our school.
About the Writer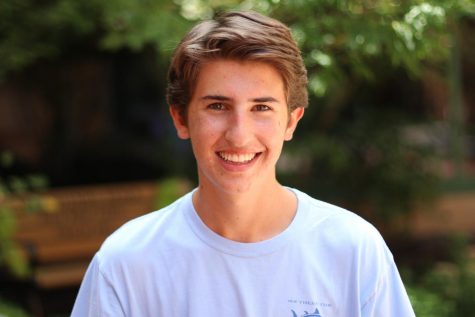 Jack Weaver, Digital Media Editor
Jack Weaver is a junior, and this is his third year on both the Image staff and the Digital Media staff. He enjoys making videos and taking photos as he has a slight obsession with cameras. Outside of publications, he is involved in National Honor Society and FBLA. In his free time, he likes to listen...