That Was My Jam: Matt Zahradka
Master Sergeant's musical list also commands respect as it contains classic tunes from top time-honored hit makers
Every week, The Lancer Feed will feature one Lafayette staff member and present a playlist made up of some of their favorite musical memories from high school.
Matt Zahradka, ROTC

What is a song that reminds you most of a special event from when you were in high school?
My Town by the Michael Stanley Band
What song seemed to always be played at every school dance or pep assembly at your school and what did you think of it? Name the song and artist.
Get Down Tonight by KC and the Sunshine Band
What song was like your personal anthem when you were in high school? 
Grey Seal by Elton John
What was the first song you remember purchasing or downloading?
Abbey Road by the Beatles
What favorite song from high school do you still listen to pretty often?
How Long?  Ace
What is your all-time favorite song and why? 
Another Man's Woman by Atlanta Rhythm Section. The bass solo in the song is one of the best of all time! 
Name your TOP FIVE favorite songs from high school. 
Birdland by Weather Report
Can't You Hear Me Knocking by Rolling Stones
The Year of the Cat by Al Stewart
Another Man's Woman by Atlanta Rhythm Section
Octopus' Garden by the Beatles
About the Writer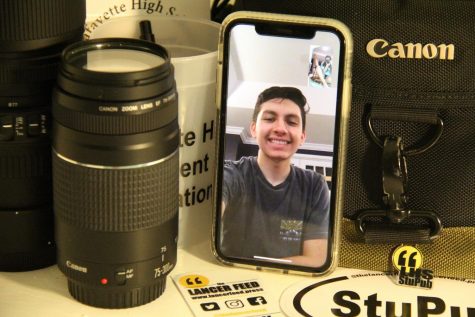 Kevin Vera, Managing Editor
Kevin is a senior, and this is his second year on the digital media staff, where he serves as the managing editor, and his first year on the news production staff. When he is not working on StuPub, Vera enjoys watching sports, working out, and listening to music. After high school, Vera plans to major...