Free online resources for when you are stuck at home
In light of the stay at home order that went into effect on March 23, many Lafayette students are stuck at home. In light of this, we have compiled a list of free online resources to help pass the time.
If you are looking for some entertainment, The Metropolitan Opera, located in New York, is hosting a nightly opera steam. If operas aren't quite your style, the Hallmark Channel is bringing back Christmas movies to give people a little bit of good cheer while stuck at home. For all the readers out there, Audible has made their services free while schools are closed due to COVID-19.
For those that are wanting to learn something new, here is a link to a blogger offering free crafting classes. If you are missing the rigor of school, several Ivy League colleges are offering free online classes that are available to anyone.
If you are itching to get out of your house or your spring break trip was canceled, Google has countless options when it comes to travels options from your couch. You can travel to Pompei, Italy, countless different National Parks or even Mars. For a more educational travel experience. You can tour the Anne Frank house in Amsterdam, Netherlands or take virtual tours of different art museums. Or go ahead and take a look at the Smithsonian's National Portrait Gallery.  If you are just looking to get outside, the Missouri Botanical Gardens have countless virtual tours of their gardens.
Many you are dying to get outside and see nature, there are plenty of resources for you to see the creatures of the world. The Smithsonian National Zoo has webcams so you can watch the Giant Pandas roll around and play. Goat Milk Stuff, a company based in Indiana that makes goat milk body products, has two live cameras showing some of their near 200 Alpine and Nigerian Dwarf dairy goats. While pandas and goats are both cute, aquatic life might be a little more your style. If that is the case, the Monterey Bay Aquarium has a live stream of their jellyfish tank. Maybe you are stuck at home with tons of pets or siblings, and miss walking through parks. The Missouri Botanical gardens have dozens of video tours of their garden trails, giving you a small escape from the reality of your home.
For some of you, being stuck at home might not be a huge issue. But, you might be eating a few too many baked goods you probably stess baked the night before. If that is the case, do some easy workouts! Try yoga, or a POPSTAR fitness video. If you are feeling particularly ambitious you could take on the challenge of learning ballet. Maybe you need a little more structure, try training for a 5K or even a half marathon.
And finally, if you have run out of books to read or are just confused about what is going on you could read about what is going on with COVID-19. Or you could catch up and read our most recent issue of the Image news magazine.
About the Writer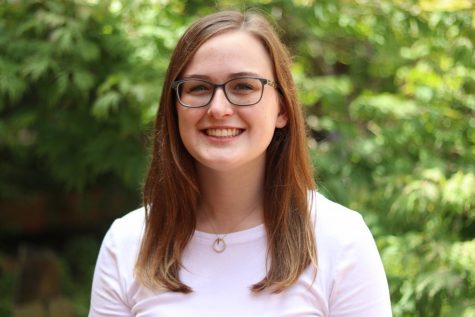 Chloe Baker, Web Editor
Chloe Baker is a senior, and this is her third year on the Image staff and her first year on the Digital Media staff. Outside of publications, she is involved in National Honor Society and the water polo team. Chloe can be contacted at [email protected]