Five Questions with Jacob Hinton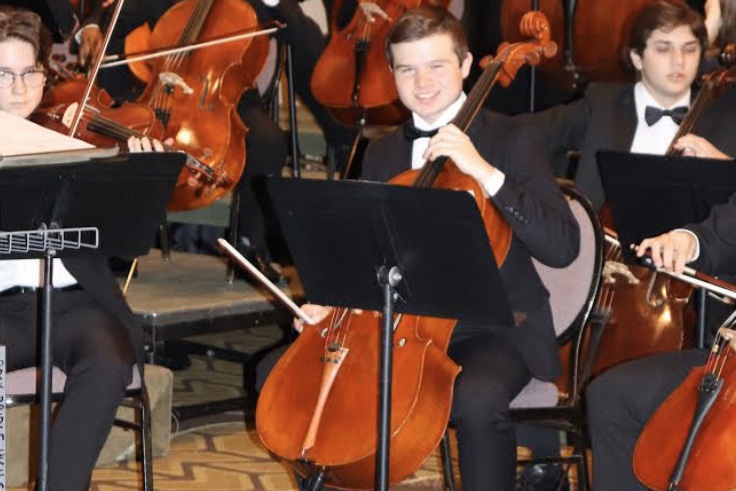 Jacob Hinton is a senior at Lafayette who has played the cello since he was in fourth grade. Hinton recently placed first in the Alton Symphony Orchestra Marie Stillwell Young Artist Competition, which then led him to perform along with the Alton Symphony Orchestra.
When did you start playing instruments and what inspired you to continue?
I started taking piano lessons when I was about seven and picked up cello through Babler's strings program in fourth grade. I was able to quickly advance on cello, and I truly began to love playing the instrument, inspiring me to continue practicing and improve.
What accomplishment are you most proud of in regards to your band journey?
In my orchestra journey thus far, I am probably most proud of winning the Alton Symphony Orchestra Marie Stillwell Young Artist Competition as I competed against around 20 other top musicians in the St. Louis area and I ended up getting first place allowing me the perform the Dvorak Cello Concerto with the Alton Symphony Orchestra.
What was the audition process like for you?
For the audition process, it depends on the ensemble or organization. For the St. Louis Symphony Youth Orchestra and Missouri All-State Orchestra, we played excerpts in a blind-audition setting, meaning that the judges could not see us. For the All-National Orchestra, I just sent in audition tapes that I recorded of some excerpts and a solo. However, for college auditions, in which I audition to get into a music conservatory, the auditions are live and in front of a panel of the school's professors and the judges could see and interact with us. I had three college auditions this year, so I had to travel to these schools all over the country in order to audition. All auditions are a stressful experience, as our entrance into these orchestras or colleges is dependent on a small snapshot of our playing. Though, I feel like all my experiences auditioning for various different ensembles, as well as public performance opportunities has allowed me to feel much less stressed and more relaxed in these audition settings.
Are you planning on continuing this journey into the future?
Next year, I plan on attending a music conservatory to major in cello and potentially music theory as well. I would love to either play in an orchestra or teach music at an advanced level as my profession.
What is your favorite thing about playing music?
What I love about music is that it allows me to express emotions that I cannot express solely through words. In addition, playing music with others, whether it be in a chamber music group or a large orchestra, has helped me to create special bonds and friendships with other musicians since we all have a common passion for music.
About the Writer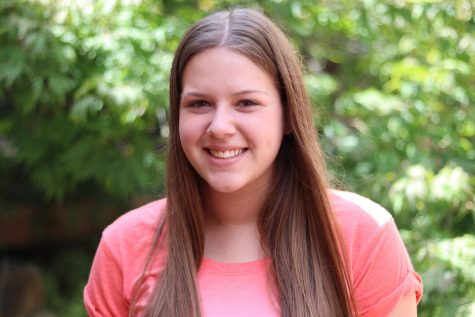 Makayla Archambeault, Assistant Web Editor
Makayla is a sophomore, and this is her second year on staff. When she's not writing, Makayla can usually be found playing lacrosse, helping with a Lafayette Theatre Company production, reading books or watching movies. She can be contacted at marchambeault036@rsdmo.org.