Last time I… pranked someone
Millions have watched videos in which an unsuspecting person has fallen victim to a deceiving trick.
For Lafayette's own varsity lacrosse team, it has been nothing but tradition to devise a prank on every out of town tournament. 
During one out of town tournament, in 2018, lacrosse coach Carrie Guenzler said, "A player pretended to be me over our GroupMe communication app. She was telling kids to meet me in the lobby for an important discussion. She made it seem like they were in trouble, so they went down to the lobby all freaked out, waited forever, then finally just left, knowing what was going on."
Lacrosse Coach Kieth Brisotti happened to be sitting in the lobby when the girls got called down. "They were concerned that they did something wrong and asked me but I didn't know anything about it," Coach Brisotti said. 
Every out of town tournament the team participates in, the team prepares for the fun to begin. Their most recent prank was on a varsity alumni, after they went out for dinner and told the servers it was her birthday. By the end of the meal, she was being serenaded with dessert. 
"That player now actually plays college lacrosse locally, and our team was able to relay to them to continue the prank. I just got a video from her of her college team singing her happy birthday for the first time while out to dinner. The tradition lives on," Coach Guenzler said. 
As goofy as they are, the coaches said, they are all focused and intense on the field. 
"They have found a way to get out their silly side so that they are able to conquer our opponents come game time," Coach Guenzler said. "Whatever it takes. I won't mess with success."
About the Writer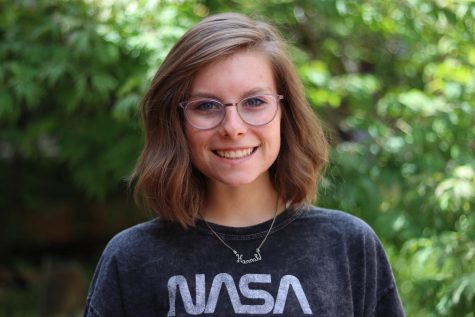 Hannah Fitts, Assistant Lifestyles Editor
Hannah Fitts is a sophomore, and this is her second year on staff. Outside of the classroom, she enjoys graphic design and plays for both the Lafayette soccer and racquetball team. Hannah can be contacted at [email protected]