Dog-friendly coffee shop provides comfort, opportunities for community members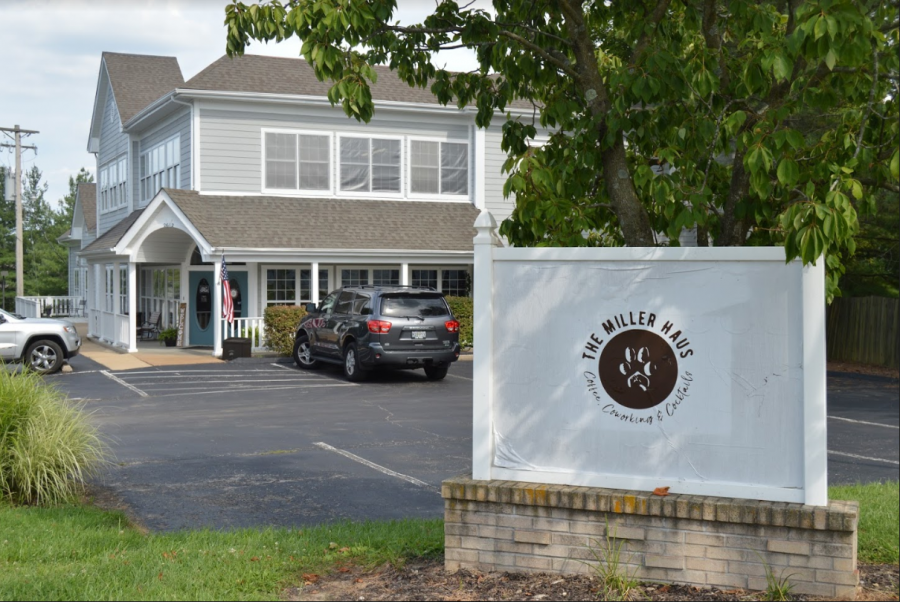 Typically, when customers walk through the doors of a coffee shop, they expect to be greeted by the smell of hot coffee, smiling baristas ready to take their order and an array of comfortable furniture to sit and work on homework or read a book. However, when customers walk through the doors of Wildwood's newest coffee shop, The Miller Haus, they are welcomed into much more than just a coffee shop. Six castle-like dog kennels frame a seating area with the back wall covered in an ever-growing collage of photos of dogs. 
"The idea of The Miller Haus started with a simple daydream several years ago of how wonderful it would be to have a dog-friendly coffee shop here in Wildwood. After talking to various local residents, the dog-friendly coffee shop idea expanded to the desire to offer a community hub for Wildwood and the surrounding areas. We added work, event and meeting space to the concept, as well as a relaxing lounge. We are continually making changes, additions and improvements to accommodate the requests from our customers, who we consider friends," Ande Miller, founder and owner of The Miller Haus, said.
Usually, you can find a customer's dog or two hanging out in a kennel in this area while their owner is in the 'no dogs allowed' room, which is designed specifically for ordering a coffee. Customers have a couple of different options when it comes to seating, they can sit in the bar area in the back room or move out to the front room to enjoy a beverage, pastry or light snack, all of which are available at the counter in the back room, where either Miller or one of her employees greets every customer with a smile and ready to take their order.
"Our vision for The Miller Haus is to create a warm, comfortable and inviting environment for the community. Whether it's individuals coming in to study, work, just relax, friends getting together to catch up or groups celebrating special occasions, we want everyone to feel like they are at a friend's house when they are here," Miller said.
Since their opening, The Miller Haus has hosted events for The Wildlife Command Center, where a lemur, an owl, a python, leopard geckos and more were brought into the coffee shop for families to meet and interact with. A "Dog Prom" was also hosted at The Miller Haus, where families dressed their dogs and brought them to the coffee shop to celebrate prom with their canine companions. Some other social events The Miller Haus hosted include Meat Bingo, Live Music, Paint Your Pet, an Intro to Oil Painting Class and multiple adoption events. A few seminars have also been hosted at the coffee shop, such as a Child Safety Seminar, a Master Grooming Seminar and a Medicare Information Seminar.
On their Facebook page, The Miller Haus shares details of events that they are hosting, including a Homework Happy Hour (with free WiFi), where students receive a 20 percent discount on food and beverage Monday-Thursday from 2 p.m-5 p.m. Other events include Wellness Wednesdays, Doga (Dog Yoga), Open Talent Nights every other Thursday and multiple Vendor Fairs.
The Miller Haus also offers work, meeting and event spaces for rent starting at $15 a day for a semi-private cubicle. Other areas available for rent are meeting and conference rooms, the bar area and an event space. For more information on renting space at The Miller Haus, visit their website.
To stay updated on events and specials going on at The Miller Haus be sure to follow their Instagram and Facebook accounts.
About the Writer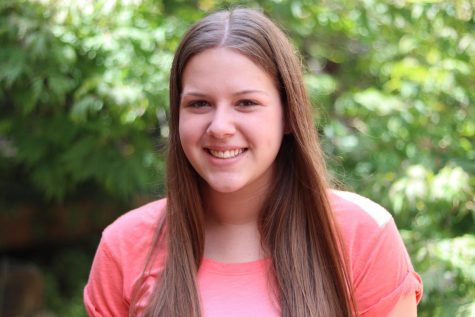 Makayla Archambeault, Assistant Web Editor
Makayla is a sophomore, and this is her second year on staff. When she's not writing, Makayla can usually be found playing lacrosse, helping with a Lafayette Theatre Company production, reading books or watching movies. She can be contacted at [email protected]