Enjoy a summer staycation in St. Louis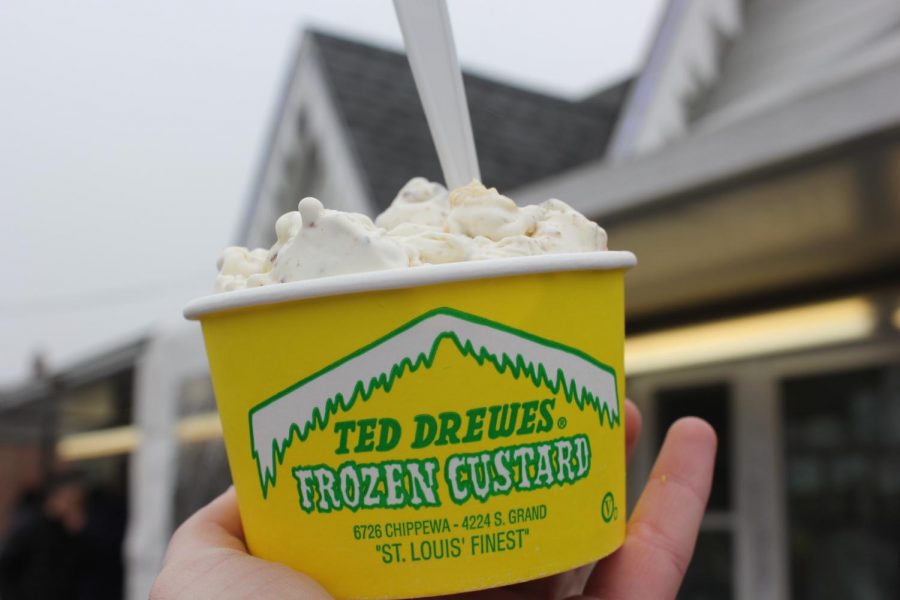 If you are stuck in your hometown for summer while all of your friends are vacationing in exotic, foreign places, do not fear, St. Louis is here. You can make your staycation even more interesting than the beach. Multiple areas throughout the city exemplify the culture that is to offer. St. Louis is home to a variety of interesting foods and attractions.
When in doubt, pig out. St. Louis Bread Company, definitely not Panera, of course, started out in St. Louis. If the word "Panera" were to leave the mouth of someone in any setting, every single person in that room would turn around and stare in disbelief. Visit the very first location in Kirkwood! After stopping in Kirkwood, make your way downtown to eat St.Louis's original toasted ravioli at "Mama's on the Hill". You will never want to eat another bite of the original, soggy dumpling shaped ravioli after tasting Mama's home cooked. Finally, for dessert, Ted Drewes is THE frozen custard place. St. Louis style pizza can be found at Imo's. The very thin, cracker crust and invention of provel cheese, a mixture of cheddar, swiss and provolone, is what makes it unique. Yes, there is a significant difference between custard, yogurt, and ice cream and any St. Louisian will have a debate about which is the best. Ted Drewes is a well-known family owned restaurant with only two locations present in the city.
After spending money on food, you will be very glad to hear that all publicly funded museums and parks are free! Multiple attractions are free of charge throughout the city. The Zoo, Science Center, Art Museum, Forest Park and Muny are all areas where you can spend your staycation, enjoying the beautiful St. Louis weather. Forest Park is 450 acres larger than New York City's Central Park.
During the summer, there are multiple festivals opportunities. In July, Fair St. Louis is hosted at the Gateway Arch where there are multiple restaurants and vendors from the city as well as popular singers. Last year, artists like Andy Grammer and Jason Derulo performed for a free concert. The Festival of Nations takes place in August in Tower Grove park. While others are having to travel in order to eat the exotic foods of different countries, you can enjoy the same multicultural meals right in St. Louis. There are over 40 booths and the whole event is filled with a copious amount of food, music, dancing, and art. Staying home and being able to visit 40 different countries on a budget is definitely better than only one.
Many different areas around the city hold specific cultures relevant to St. Louis' past. Take a stroll through Dogtown, which holds the majority of the Irish community. Or investigate the Hill, which includes a variety of Italian restaurants and households. In The Hill, you will find a very close community where family-owned businesses sell authentic Italian produce. St. Louis's french heritage continues to shine through the distinguished architecture found around the city. When walking around the French Quarter, make sure to pay attention! The French fleur de lis has become the symbol of St. Louis, as we also host one of the largest Mardi Gras festivals in the nation.
You truly have not experienced the joys of a summer in St. Louis without attending a Cardinals baseball game. They are filled with tons of energy and excitement that can be felt from every single fan in the stadium. St. Louis is known to have some of the best fans in the MLB. For opening day, the Budweiser Clydesdales and Hall of Famers march around the entirety of the stadium. Whether a day game or night game, most of the seats are packed with enthusiastic fans who try to get the outfielders attention during the game for a chance to receive a baseball. Going to cheer on the magnificent Cardinals while enjoying some supreme nachos and Ben & Jerry's ice cream is something not to miss.
After scrolling through Instagram, seeing your friends' beautiful staged photos on the beach, just remember that their trip was not as great as it seems online. They didn't post pictures on the 8 hour flight, or their experience of using an airplane bathroom because that's not what they want you to see. You may find more joy in experiencing a relaxing afternoon in the sun, enjoying the place you call home.
About the Writers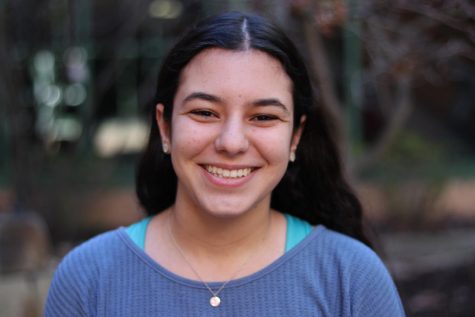 Lourdes Hindi, Staff Writer
Lourdes served on staff for one year before graduating.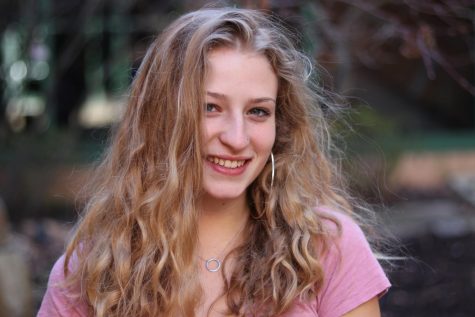 Morgan Goertz, Staff Writer
Morgan served on staff for one year before graduating.