"The best photo I've ever taken" with Ariana Magafas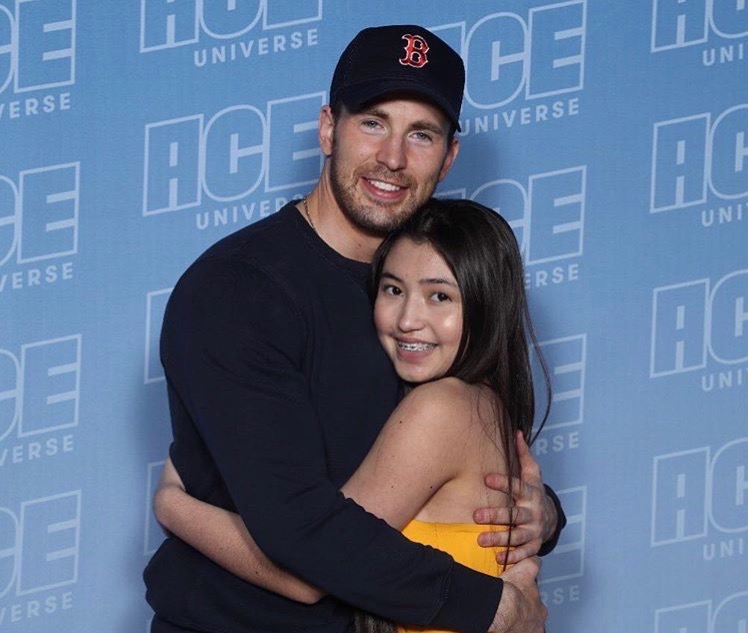 "My emotions before meeting him were all over the place. I was freaking out," junior Ariana Magafas said. "I remember when the line was moving, and I was seconds away from meeting him, and my heart was beating so fast. I was about to pass out. Before I knew it, I was next and standing right in front of him. I was at a loss for words and was struck speechless. Then he said, 'hi sweetheart,' and it felt like my heart stopped."
On Oct. 13, Magafas traveled to Chicago, Illinois for ACE Comic Con Midwest, a large convention that provides fans the opportunity to meet and attend panels from celebrities and creators involved in the superhero industry. At the event, Magafas had the opportunity to attend her favorite actor Chris Evans' panel and later in the day, she had the opportunity to meet Evans during a photo op.
Evans is most well known for his role as Captain America in the Marvel Cinematic Universe, but his role in Marvel movies isn't the only reason Magafas admires the actor.
"I'm a fan of Chris because he is such a softy and such a kind human being. He's so funny too. He's also a very dedicated actor, and it shows in his works," Magafas said. "I suggest that everyone look up 'Chris Evans Funniest moments' on YouTube because it will make your day."
When Magafas met Evans at the photo op, she didn't have much time to say anything, so she immediately hugged the Captain America actor.
"I didn't even ask for a pose because he already had his arms out for a hug. I interacted with him for about a minute, and he was exactly how I thought he would be: so sweet and kind and such a beautiful specimen of a man," Magafas said. "If I got another chance to meet him, I would ask him what's gonna happen in Avengers: Endgame, but he probably wouldn't tell me anyways."
Avengers: Endgame, the highly anticipated sequel to Avenger: Infinity War and the final installment in the Marvel Cinematic Universe's 11 year film series known as the Infinity Saga, will be released on April 26.
About the Contributor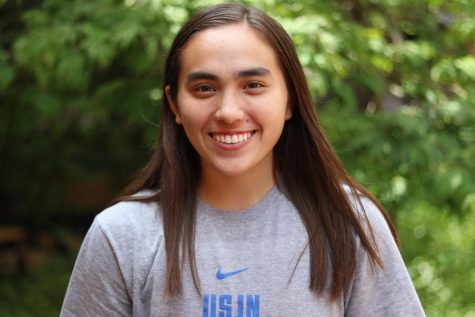 Kayla Carpenter, Editor-in-Chief
Kayla Carpenter is a senior, and this is her third year on staff. She is a member of the girls basketball team, National Honor Society, Lancers Helping Lancers and Key Club. In her free time, she enjoys petting dogs and reading. After high school, she plans to study pre-med and go to medical school....