Cousins share bond together at Lafayette
Hang on for a minute...we're trying to find some more stories you might like.
We share 12.8% of our DNA with our cousins. They aren't completely related but they're still close family. At Lafayette, there are multiple families that have cousins going to school together, two of those families are feature below.
Two juniors, Jackie Burton and Jordan Hunter, are cousins and have gone to the same school for many years.
"We've been going to the same school since preschool, and then from middle school to now. Elementary school we were different," Burton said. "After a while, going to the same school is completely normal."
Since cousins do not usually look similar, it's a surprise to people when they find out Burton and Hunter are cousins.
"When people find out, they're like, 'oh my gosh, really?' and one of us explains the whole story," Burton said. "We're in orchestra together. Going to the school makes us a lot closer, because we see each other a lot."
Hunter has enjoyed her experience being so close to Burton.
"It's pretty great, having someone around you that you have known all your life is really helpful," Hunter said. "Jackie has always been there for me and continues to be even after 17 years of me annoying her."
Both Hunter and Burton love the benefit of being so close, and have even changed schools for each other.
"I switched from Eureka to Lafayette before high school started," Hunter said. "I'm really glad I did that."
Having two or three cousins is common. However, one family has a total of eight cousins going to Lafayette.
Senior Alex Lohr is one of the eight cousins.
"My cousins and I have been going to the same school since high school," Alex Lohr said. "It's cool, when we have classes together it's easy to work in group projects."
Like Burton and Hunter, people are always surprised that so many family members go to Lafayette.
"Most people are shocked to hear that I have cousins that live in the same area," freshman Lindsey Lohr said. "I love being able to see them in the hallway and outside the school environment."
Junior Austin Taschler also finds benefits to being one of the eight cousins roaming Lafayette together.
"We can spend more time together than other cousins normally do, whether it's during lunch or just studying together," Taschler said.
About the Contributor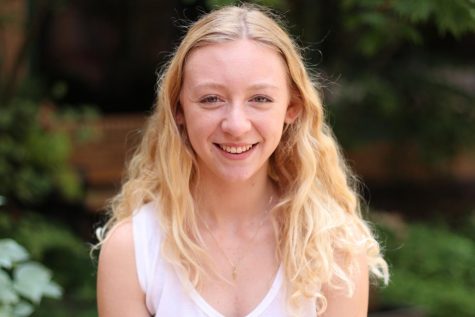 Natalie Karlsson, Lifestyle Editor
Natalie Karlsson was on staff for three semesters.