Last time I… bought a horse
Hang on for a minute...we're trying to find some more stories you might like.
Junior Abby Nisbet didn't plan on buying a horse until she was older. But one night, Nisbet's stepmom asked if she would want to buy a horse named Xena that was in a kill pen.
Horses are often auctioned off, and if a horse isn't sold, they are sent to a kill pen where they wait until someone buys them from the pen.
Although Nisbet wasn't totally interested in buying Xena however, with the kill pen deadline looming Nisbet acted quickly.
"I didn't really want her, she wasn't cute, she was kind of ugly looking. Two weeks later I picked her up in Texas a half an hour from Dallas," Nisbet said.
Xena had many health problems that hindered Nisbet from riding her until June, 2018. Illnesses such as strangles, a respiratory infection and kennel cough plagued Xena. 
Strangles is an infectious disease that is centered in the lymph nodes of the horse that would essentially strangle the horse until they cannot breath Nisbet said.
On Feb. 20, 2018 Xena received her health certificate.
Nisbet cared for Xena primarily herself with some help from friends and family.
"Throughout [caring for Xena] it taught me time management, money management and working hard for what I want," Nisbet said.
With Xena healthy and strong, Nisbet is training her to compete. Each week Nisbet rides Xena four to five times and they have lessons once a week. She is training to compete in the cross-country competition or show jumping.
According to Discover Eventing's website cross-country riding "challenges the pair's bravery, fitness and determination as combinations navigate a series of solid obstacles and varied terrain."
Throughout the whole experience of caring for Xena, Nisbet has grown very close to the horse.
"The bond we have is pretty ridiculous we read each other way too well. It's kinda crazy," Nisbet said. "She follows me like a puppy dog, shes such a trooper."
About the Writer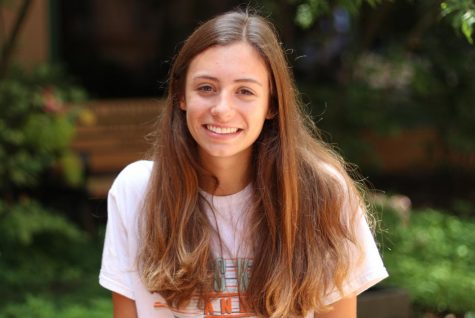 Grace Kirtley, Web Editor
Grace Kirtley is a junior, and this is her second year on staff. Grace is a long distance runner for track and cross-country. As an active member of performing arts at Lafayette, Grace hopes to continue her instruments as hobbies in the future. Grace can be contacted at gkirtley076@rsdmo.org.