The Last Time I… Went to Hawaii
Hang on for a minute...we're trying to find some more stories you might like.
Shelby Sivik, senior, has lived in St. Louis for about five years after moving from her hometown, Kailua, Hawaii.
"We lived in Hawaii for 13 years and then we moved here for my dad's job," Sivik said. "Then he got a job back in Hawaii."
When her dad relocated for work purposes, the rest of the family decided to stay in St. Louis for Sivik's education.
"I was going into my junior year, so we thought it was best for me to stay here," Sivik said.
This past Christmas, she went back to her roots, and visited Kailua for 10 days.
"We went to the beach everyday and it was fun to get to see my dad because I haven't seen him in five months," Sivik said. "My mom was happy to see him, too, and we just had a good time. It was a good vacation," Sivik said.
Because her dad lives in Hawaii, Sivik and her mom cherish the holidays and are excited to visit again this Christmas.
"I love it there. I grew up there, so it's been a big part of my life," Sivik said.
About the Writer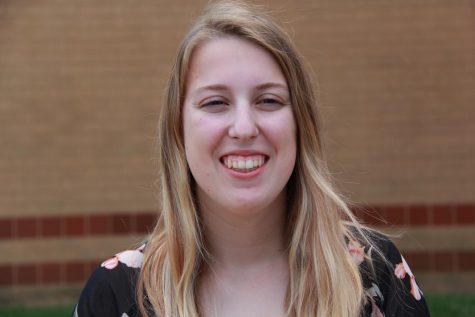 Jessie Cargill, Editor-in-Chief
Jessie was on staff for three years before graduating. She served as Web Editor her junior year and as Editor-in-Chief her senior year.